Dr. Dan Fanselow for Worcester Diet Programs
Weight Management Doctor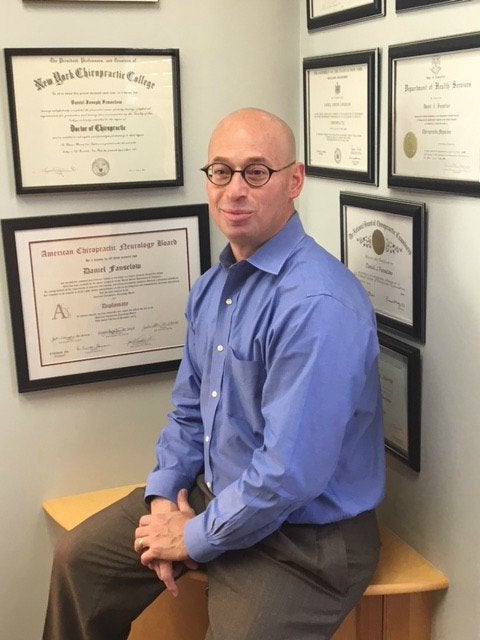 Our team at Central Mass Fat Loss is committed to providing you with outstanding resources that can help you lose weight and keep it off. We are supported by Dr. Dan Fanselow, who is focused on helping you find a weight loss solution that works. He participates in many civic programs and has spoken numerous times to various organizations, clubs, and schools regarding spinal health, disease prevention, detoxification, weight loss, and nutrition. If you feel like you have been unable to lose weight in an effective manner, we could be the answer you are looking for.
Dr. Fanselow holds many degrees and certifications, including:
Doctor of Chiropractic
Board Certified Chiropractic Neurologist
First Line Therapy (nutritional approach to treating Cardiometabolic disorder)
Certified Chiropractic Sports Physician
To schedule your appointment with our doctor and Worcester weight loss program team, call us at (508) 733-1410.